Posted Feb. 3, 2008 – After days of harassment and threats, a Jamaican mob attacked two gay men, putting one in the hospital with serious injuries, while the other is missing.
A mob, of about 20 people in the town of Mandeville, reportedly promised a violent attack on the men, and on Tuesday, they fulfilled that promise.
The group broke into the home of the men and attacked them, authorities told The Associated Press. One man had his left ear severed, his arm broken in two places and his spine possibly damaged; the other man, who was chased from their home, has not been found, according to the report.
This is just the latest incident in the island's long history of violence against gays and lesbians.
Just last year, a crowd of about 2,000 people, including teens and small children, stoned three gay men. In April 2006, students rioted at the University of the West Indies and attacked an alleged gay student. In December 2005, a Kingston mob chased an alleged gay. Fearful of the crowd, he jumped into the water and drowned.
The Jamaican Forum for Lesbians, All-sexual and Gays (JFLAG) says it is time for the government to do something to protect gays and lesbians. "While Jamaican police have begun to reach out to gay and lesbian communities, this change hasn't reached many police stations, where protection remains an illusion," Rebecca Schleifer, HIV/AIDS advocate at Human Rights Watch, said in a statement to AP.
However, police spokeswoman Camika Parker disagrees. She told AP that everyone on the island receives the same level of police protection. Jamaica has a colonial-era law on the books that bans sex between men.
source: BET/IGtv.com
Bigatory (sic) towards gay men and lesbians in Jamaica continues to be a growing problem.
In a contradiction to other Latin American countries, Jamaica is proving to be one of the highlighted anti-gay countries in the western hemisphere.
Newsweek has reported that close to 100 gay men and lesbians were targeted in more than 40 mob attacks in Jamaica from February to July this year. Attacks included the murder of four gay men, four lesbians being raped, and houses for two other men being set on fire.
One other highlighted attack took place on 14 February, where police authorities attacked an activist who was attempting to help three men cornered near a pharmacy by slapping him in the face and hit him with a rifle butt in the abdomen. It took authorities two hours to arrive at the scene after the initial incident was reported.
Major political outcry over gays and lesbians looks likely to continue for at least the immediate future in Jamaica, with current laws stating that anal intercourse is illegal, as well is the continual growth of evangelical Christian churches.
In a political campaign leading up to an election in 2001, the Jamaican Labour Party used the song Chi Chi Man; a song which celebrates the burning and killing of gay men.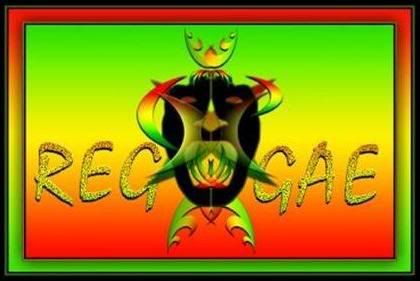 SOURCE: Reggae Stars Renounce Homophobia>
Contributed by Cheril N. Clarke
Reggae stars renounce homophobia – Beenie Man, Sizzla and Capleton sign deal

Historic Agreement to Stop Anti-Gay 'Murder Music' – Reggae stars renounce homophobia – Beenie Man, Sizzla and Capleton sign deal
LONDON, June 13, 2007 – Three of the world's top reggae/dancehall singers have renounced homophobia and condemned violence against lesbians and gay men.
Beenie Man, Sizzla and Capleton had previously released anti-gay hate songs, including incitements to murder lesbian, gay, bisexual and transgender people.
They have now signed up to the Reggae Compassionate Act in a deal brokered with top reggae promoters and Stop Murder Music activists.
The agreement follows the three-year-long Stop Murder Music campaign, which resulted in the cancellation of hundreds of the singers' concerts and sponsorship deals, causing them income losses estimated in excess of five million dollars.
"The Reggae Compassionate Act is a big breakthrough," said Peter Tatchell, of the British gay human rights group OutRage!.
Mr Tatchell is coordinator of the worldwide Stop Murder Music campaign. He helped negotiate the deal with the three singers.
"The singers' rejection of homophobia and sexism is an important milestone. We rejoice at their new commitment to music without prejudice," said Mr Tatchell.
"This deal will have a huge, positive impact in Jamaica and the Caribbean. The media coverage will generate public awareness and debate, breaking down ignorance and undermining homophobia.
"Having these major reggae stars renounce homophobia will influence their fans and the wider public to rethink bigoted attitudes. The beneficial effect on young black straight men will be immense," he said.
###
visit source for the rest.
********************************
Editors Note: According to the CEO, savvyplanners.com celebrates this progress toward reversing the bigotry, hatred and violence aimed at GLBTI people in the lyrics of certain reggae music. We uphold our position of not booking in Jamaica and some other caribbean locations until their governments assure the safety of GLBTI residents and visitors and produce substantial change toward that condition. We hope that this development will encourage a more open-minded GLBTI position and humane situation in the reggae community.
by Cheril N. Clarke


(photo by Jason Varney)

The photo above (uncredited) is of a cross-dresser who was beaten, stoned and whatever else you can imagine.

I'm quite surprised that he was even brave enough to walk the streets there, but disgusted over the situation. It's not a surprise. It's not a surprise at all, but it doesn't mean I'll ever get used to the thought that people think it's perfectly okay to STONE someone else. Is this 2007 or 2000 years ago? There are several other pictures of this person, but I don't have them anymore. Some of you may have seen how battered he was after the beating. I have to make some time to write something in depth on this and pass it on…more people need to know of Just How Bad it is there for LGBT people. I would not spend one dime in that country—will miss my own family reunion because I refuse to step foot or give even a penny to a country who allows this type of behavior to go unchecked. More on the above story is here.
Below is a repost of my bulletin:

Folks…keep this in mind when you're planning your vacations. We all know that JA is probably the most homophobic place on earth…well, since Tourism is one of their main industries let's not help keep the barbaric attitudes alive by spending our money there.

Yep, I said it even though my family is Jamaican it's just out of control there…

(I don't have the date of this article, but it's fairly recent. I'll translate the Patois for those who might not know WTF they are saying, lol)
GAYS MUST LEAVE TODAY
By Dwayne Mcleod, Staff Reporter
Today has been proclaimed 'Gay Eradication Day' by residents of the McGregor Gully community in East Kingston. Residents say that they will be taking action as a two-week notice given to all gays and lesbians to flee the community has now expired.
THE STAR learnt that about two weeks ago angry residents who declared that they were fed up with seeing the activities of several gay persons in their community, ordered that they leave by today or suffer the consequences.
Some residents who admitted to THE STAR that they are a part of the "gay clearing out" scheme said that it is being done to protect their families and the community on a whole.
"Yu nuh si seh dem waa mash up di place an gi wi bad name, me haffi protect my yute dem from dem type a influence deh," one resident said while pointing out that they will not sit back and watch while their community falls into disrepute. [Translation: You don't see them messing up the place and giving us a bad name? I have to protect my kids from this type of influence.]
When THE STAR visited the area, a small group of residents pointed out an old community centre which is said to be the main 'hang out' spot for the lesbians. According to the residents the lesbians gather there almost nightly and can be seen hugging, kissing and even "touching".
The residents say they are mostly worried about the lesbian group as they are most prevalent and influential. The number of persons in this group is said to be steadily increasing.
In terms of the suspected gay men, the residents claim they are not as bold as the lesbians and are fewer but they too are expected to comply with the two-week notice.
Good source
"Some yute deh bout di place whe wi hear seh gone di nex way. Wi neva actually ketch dem, but wi hear from good source who si dem out a road a par wid man weh known as 'fish'. Dem nuh nuff still eno, but dem affi lef to, wi nuh want none a dem in ya," another female resident added. [Translation: Some guys around the place where we heard went the next way. We never actually caught them, but we heard from good sources who saw them out on the road hanging with men we know as 'fish.' It's not a lot of them, but they have to leave too. We don't want them here.]
Another resident who was not afraid to point fingers at a specific group of youngsters said that the alleged gays are all friends and are well-known in the community. "Yu si dem bway deh weh a walk up an dung inna dem tight pants an ah bleach out dem face, a dem enuh, nuff a dem a f …. t an a talk bout dem a danca," he told THE STAR. [ Translation: You see those boys who are walking up and down in tight pants and are bleaching their face, it's enough. Enough of them talking about they are dancers.]
Since the notice was handed down, at least one person has already fled the community. "… a nuh joke ting eno, one a dem cut out since week, him not even wait pon di last day, him jus cut, nobady not even kno weh him gone," THE STAR was told by a resident. [Translation: It's not a joke, you know? One of them cut out this week. He didn't even wait for the last day he just left and no one knows where he went]
The residents say they will not stop until their community is "gay free" and are not afraid of resorting to extreme measures.
"Mi nuh know how dem come an a gwaan like seh dem tink a farin dem deh, dem tink seh dem can come inna gangsta town wid dem wrong up behaviour an nuttin nuh happen? Dem haffi leave, anyting a anyting," one obviously angry male said. [Translation:I don't know how they come and go on like they are abroad. They think that they can come in a gangster town with those wrong behaviors and nothing will happen? They have to leave!
Efforts by THE STAR to speak to at least two of the persons alleged to be lesbians were unsuccessful.
Incident photos courtesy of DEEZEE at Real Recognizes Real
###
Editor's Note: The following is a statement by CEO MW Savant in response to this story/post. While it is his opinion, savvyplanners.com has every intention in supporting his decision, listed therein.
"I pledge that savvyplanners.com will no longer book nor recommend any holidays, honeymoons or villa rentals in or to Jamaica for our clients from henceforth, effective immediately. Nor will we endorse any commercial support of any other kind until GLBTI people in that country are treated with dignity, tolerance and simple human respect.
Thank you for highlighting this horrible incident and for the great translation. The world is watching.
MW Savant, CEO
savvyplanners.com"
RELATED (7-20-09):